Extra-grip surgical glove
Biogel M
Added grip in a natural rubber latex surgical glove, for control and feel
-/-
Biogel M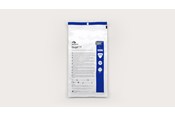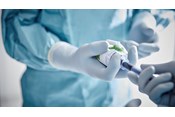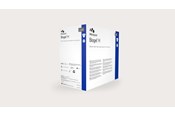 Biogel® M natural rubber latex glove gives you extra grip and control for surgical procedures that require more dexterous handling.
Our Biogel M powder-free surgical glove is easy to don. The conformable fit feels like a second skin – for a level of comfort you notice – and it's designed for less hand fatigue .
You can use Biogel M as your only glove, or as an overglove when double-gloving with a Biogel Indicator Underglove – to help protect you and your patients with best-in-class perforation detection .
Extra grip to improve surface control
Every glove (100%) is air-inflation tested and visually inspected for quality before dispatch
A clinical study of in-use failure rates shows non-Biogel gloves are at least 3.5 times more likely to fail than Biogel gloves
Industry-leading AQL result of 0.65
Best-in-class puncture detection when double-gloving – Biogel Indicator System detects up to 97% of punctures
hidden1
hidden2
Further product information
How to use Biogel M
Surgical gloves donning guide
Watch these helpful videos on the correct techniques for donning double-gloves.
Assisted technique and how to change a contaminated glove
Assisted donning with double-gloves, using the simple plunge method.
hidden1
hidden2
Closed gloving techniques
Donning double-gloves with closed gloving techniques.
hidden1
hidden2
Open gloving technique
Donning double-gloves using an open gloving technique.
hidden2
Products and solutions
Related products