Natural rubber latex surgical underglove
Biogel Indicator Underglove
Surgical underglove for a double-gloving Puncture Indication System
-/-
Biogel Indicator Underglove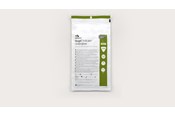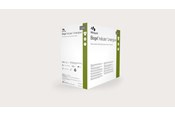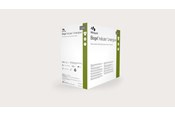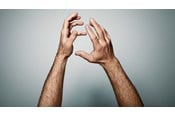 Biogel® Indicator® Underglove is designed for you to wear beneath your preferred Biogel surgical glove. The smooth outer surface makes it easy to don a Biogel overglove, for the protection of a double-gloving Puncture Indication System.
The natural rubber latex provides feel, sensitivity and dexterity. It's dark green – for optimal contrast with blood – working with our Biogel Puncture Indication System technology to create best-in-class perforation detection . To protect you and your patients.
You'll notice the difference in the way Biogel powder-free gloves fit, conforming like a second skin. The design simply glides on and reduces hand fatigue while you're working.
Proven to detect up to 97% of punctures when double-gloving
A Puncture Indication System with clear, fast and large perforation indication
A clinical study shows non-Biogel gloves are 3.5 times more likely to fail than Biogel gloves
Every glove (100%) is air-inflation tested for holes and visually inspected for quality before dispatch
Industry-leading AQL result of 0.65
hidden1
hidden2
Further product information
How to use Biogel Indicator Underglove
Surgical gloves donning guide
Watch these helpful videos on the correct techniques for donning double-gloves.
Assisted technique and how to change a contaminated glove
Assisted donning with double-gloves, using the simple plunge method.
hidden1
hidden2
Closed gloving techniques
Donning double-gloves with closed gloving techniques.
hidden1
hidden2
Open gloving technique
Donning double-gloves using an open gloving technique.
Product details
| Ref.No. | Description |
| --- | --- |
| 31260 | Biogel Indicator Underglove 6.0x50 |
| 31265 | Biogel Indicator Underglove 6.5x50 |
| 31270 | Biogel Indicator Underglove 7.0x50 |
| 31275 | Biogel Indicator Underglove 7.5x50 |
| 31280 | Biogel Indicator Underglove 8.0x50 |
| 31285 | Biogel Indicator Underglove 8.5x50 |
| 31290 | Biogel Indicator Underglove9.0x40 |
hidden2
Products and solutions
Related products