Mölnlycke procedure trays
Orthopaedic solutions
Improve efficiency with customised procedure trays containing all the single-use equipment you need for hip, knee and shoulder replacement surgeries and other orthopaedic procedures. The more you add to each tray the more value and efficiency you achieve.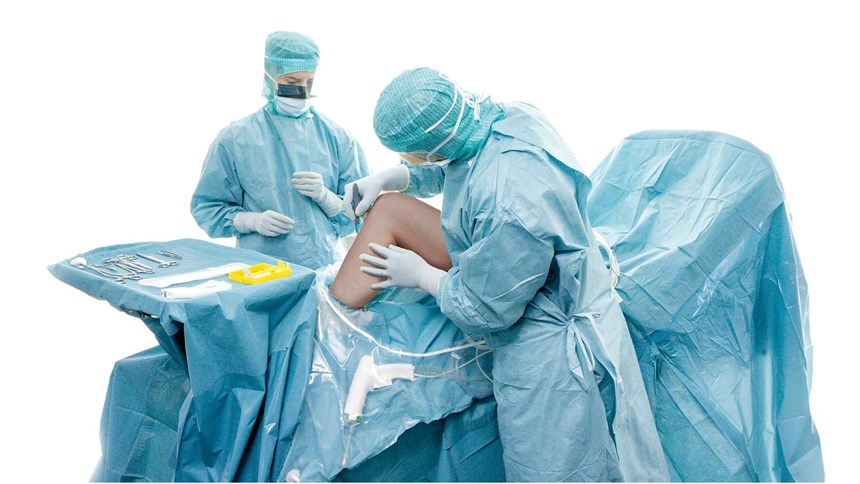 Your partner for quality, efficiency and safety
Your feedback drives the development of our customised orthopaedic procedure trays. We'll work with you to help simplify your work and balance costs - while continually improving outcomes. You choose the products to include from our extensive range of high-quality orthopaedic products, such as Mepilex® Border post-op dressings, staff protection gowns, gloves and specialised orthopaedic drapes. We pack it all up in one convenient package - ready to use in the operating room.
hidden1
hidden2
Efficient solutions for your team
A complete solution for increased efficiency
hidden1
hidden2
Mölnlycke Surgical Solutions: customised orthopaedic solutions
Our specialists work closely with you to define and evaluate your best solution
from our new orthopaedic instrument range as well as our other surgical
essentials.
The result? Your own truly customised orthopaedic solution with
everything you need for each specific procedure in a single, convenient and
cost-effective package.


40 %

Of preparation time saved, enabling more procedures to be performed
In one package you will be able to:
Reduce preparation time by up to 40%
Have confidence in each and every set up
Facilitate more procedures
Help reduce product spending


hidden1
hidden2
'The number of procedures was increased by 18%, and 1,060 hours have been saved throughout the entire workflow, leading to savings of 51,000 Euros.'
Hartmut Freckmann, OR Head Nurse, Germany, talking about customized procedure trays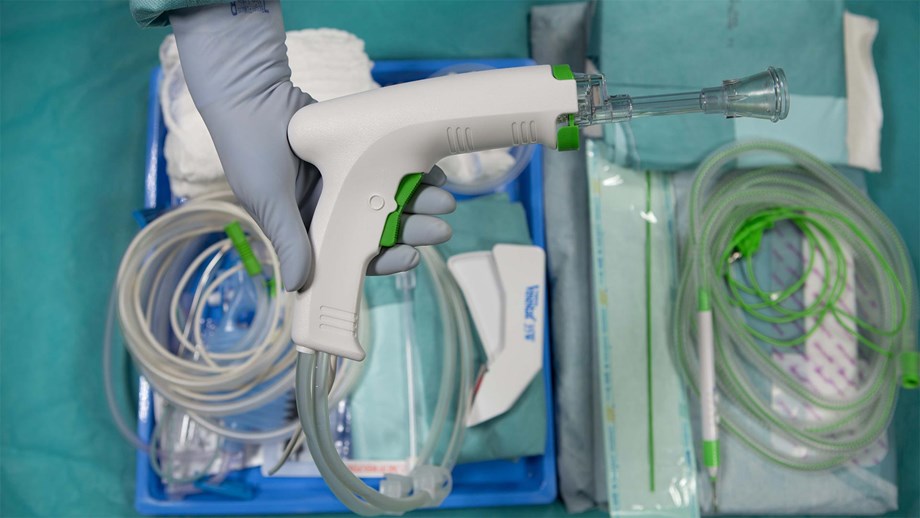 Orthopaedic tray components
Mölnlycke Procedure Tray
Choose from our extensive range of single-use instruments, orthopaedic drapes and other devices to include in your customised procedure trays.
Discover our solutions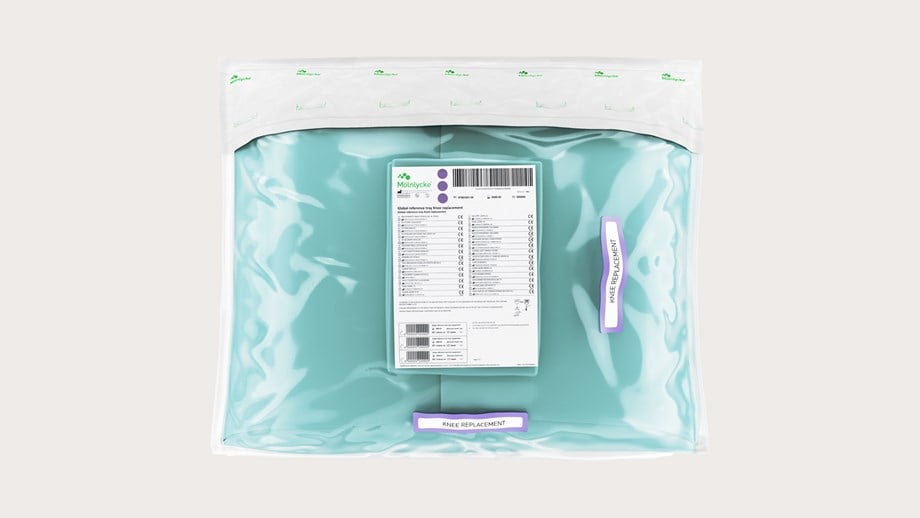 Ready Mölnlycke procedure trays: efficiency in your OR
Mölnlycke procedure trays
Increase efficiency in the operating room with surgical procedure trays. You can customise sterile packs to include all the single-use equipment surgical teams need for specific procedures.
Discover our trays here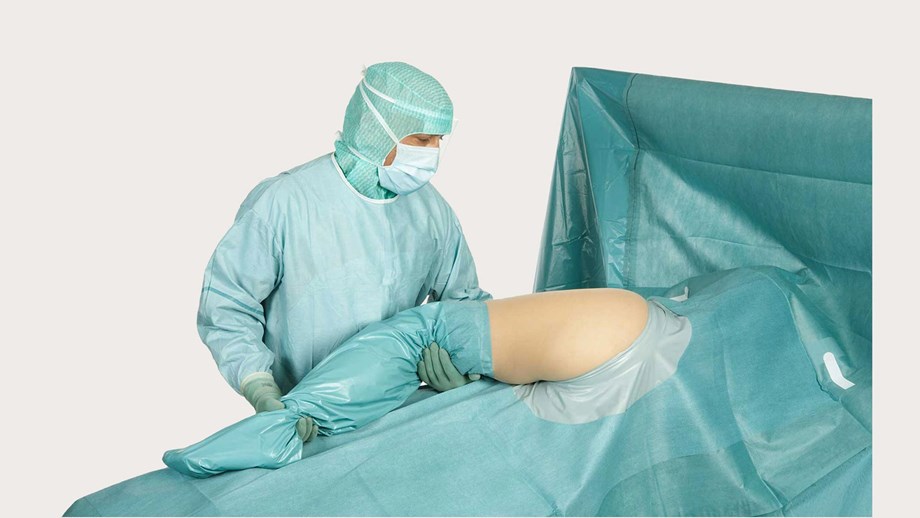 BARRIER Orthopaedic drapes
hidden1
hidden2
hidden1
hidden2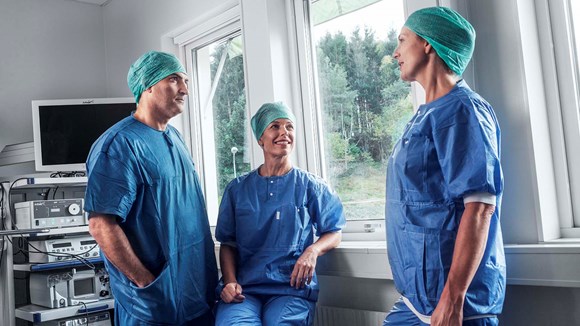 Efficient solutions for your team
Experienced specialist advice
Our experienced specialists work with you to define and evaluate a time- and cost-efficient solution for your team.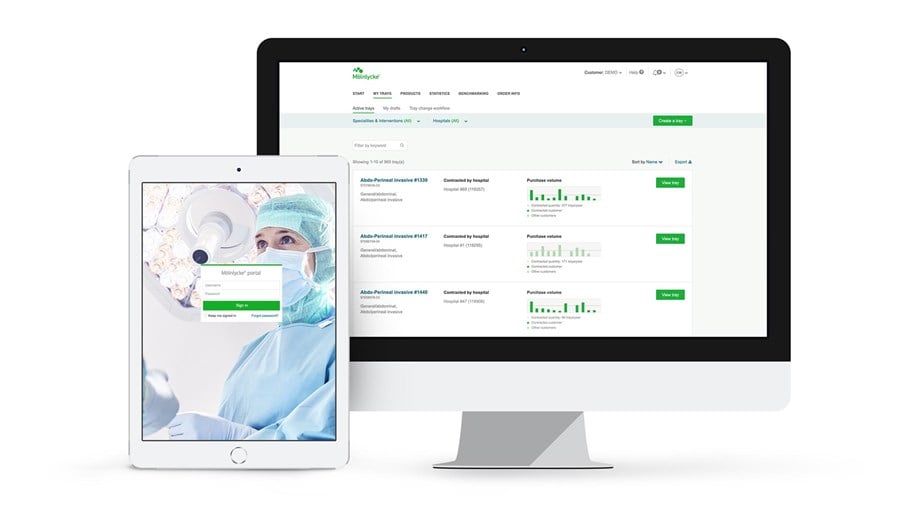 Mölnlycke Portal
Online tray portal
Mölnlycke® Portal is an online procedure-tray management tool for healthcare professionals. Your team can use it to easily build, analyse, change and estimate tray purchases – with the support of detailed statistics and reports.
Discover it here