When to use Mesalt
Mesalt® helps manage heavily discharging and discharging infected wounds in the inflammatory phase. You can also use it for deep cavity wounds such as pressure sores.
How to use Mesalt
-/-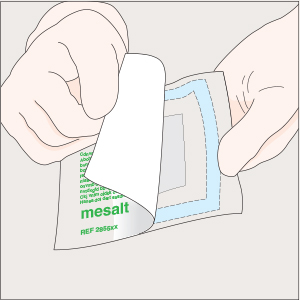 Clean the wound and open the package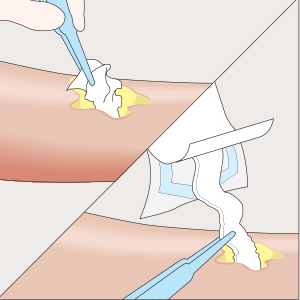 Apply or loosely pack Mesalt (dry) to the wound. Do not soak before-hand.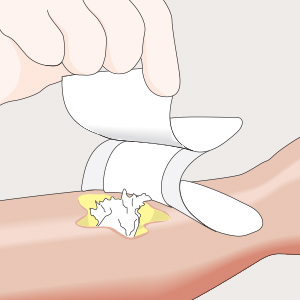 Apply Mepilex Border as cover dressing. Depending on the amount of exudate, Mesalt is normally changed daily, or more often if necessary.
Product details
| | | | |
| --- | --- | --- | --- |
| Ref. No | Description | RET (Pcs) | TRP (Pcs) |
| 285280 | Mesalt 2x100 cm | 10 | 80 |
| 285580 | Mesalt 5x5 cm | 30 | 240 |
| 285780 | Mesalt 7,5x7,5 cm | 30 | 240 |
| 286080 | Mesalt 10x10 cm | 30 | 180 |