Event
EWMA Milan 3-5 May 2023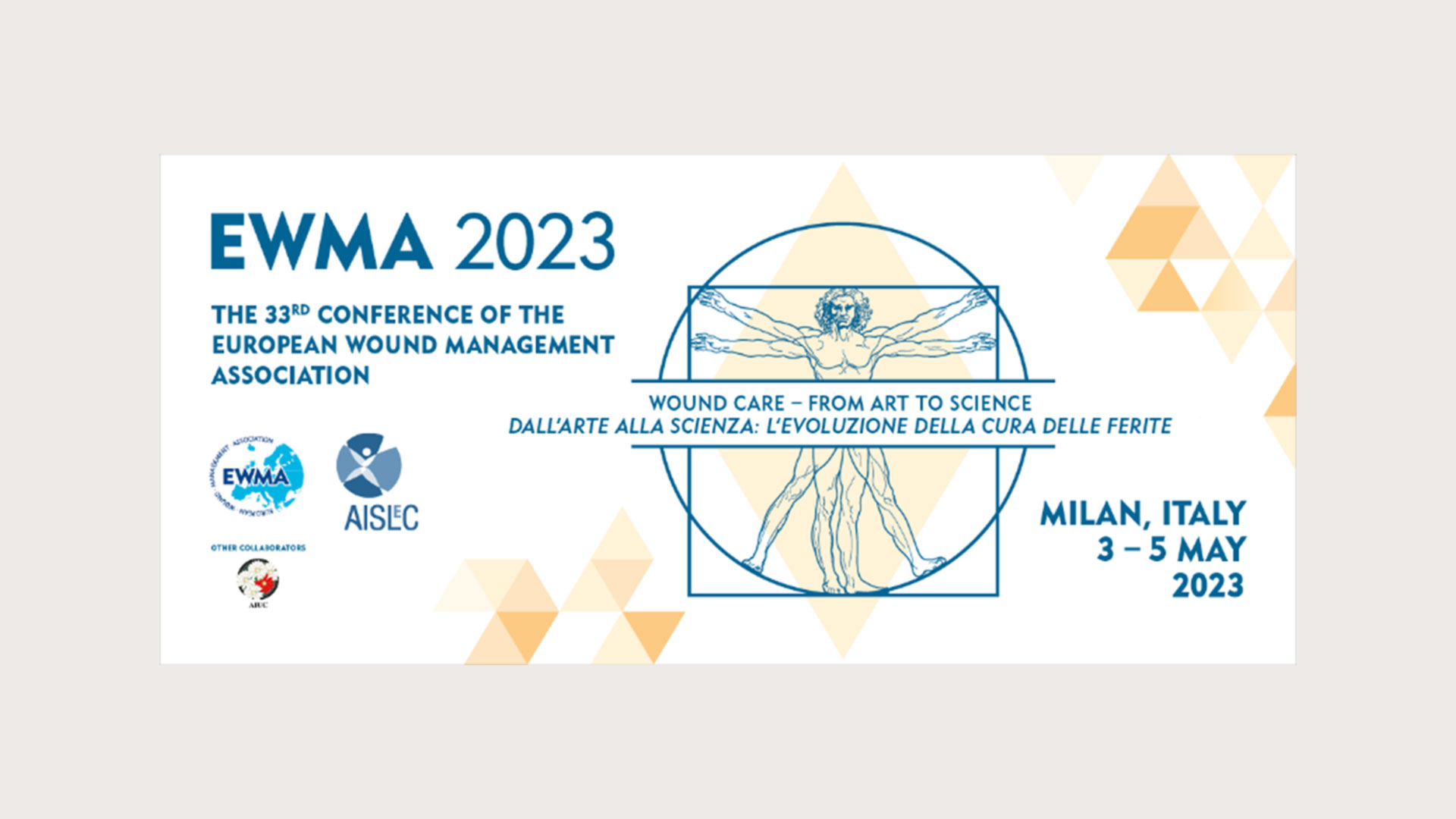 EWMA has been the largest European wound care congress for a long time. Now we are entering a new era in which EWMA takes center stage as an important global wound care event, reaching thousands of healthcare providers around the globe. We have an opportunity through our long-lived participation, experience and expertise both in wound care and at the event to drive discussions on the future of healing and healthcare as a whole.
We will continue to push our mission of advancing performance in healthcare at the next EWMA event at MiCo Milano Convention Center, continuing to establish our thought leadership by delivering value and solution-based information and news, digital solutions, clinical learning and insight about wound care and its integral role in overall health.

In addition to our standard range of booth activities and educational opportunities (A-symposia, demos and so on), we aim to capitalize on the growing visibility of the EWMA platform and extend our position as leaders both in delivering effective wound care solutions today and in discussing what is coming in the future.

More detailed information about EWMA 2023 and Mölnlycke´s participation will follow soon. In the meantime, please read more at EWMA official website.