hidden1
hidden2
hidden1
hidden2
It is time for change
Highly exuding wounds are challenging to treat. Clinicians may see exudate pooling, slough and delayed healing due to the presence of biofilm. Patients may feel pain, embarrassment and anxiety from leakage. That is why we are looking at gelling fibres differently. Providing a wound healing solution that clinicians want to see and that patients can feel.
hidden1
hidden2
hidden1
hidden2
We call this
The Exufiber® Effect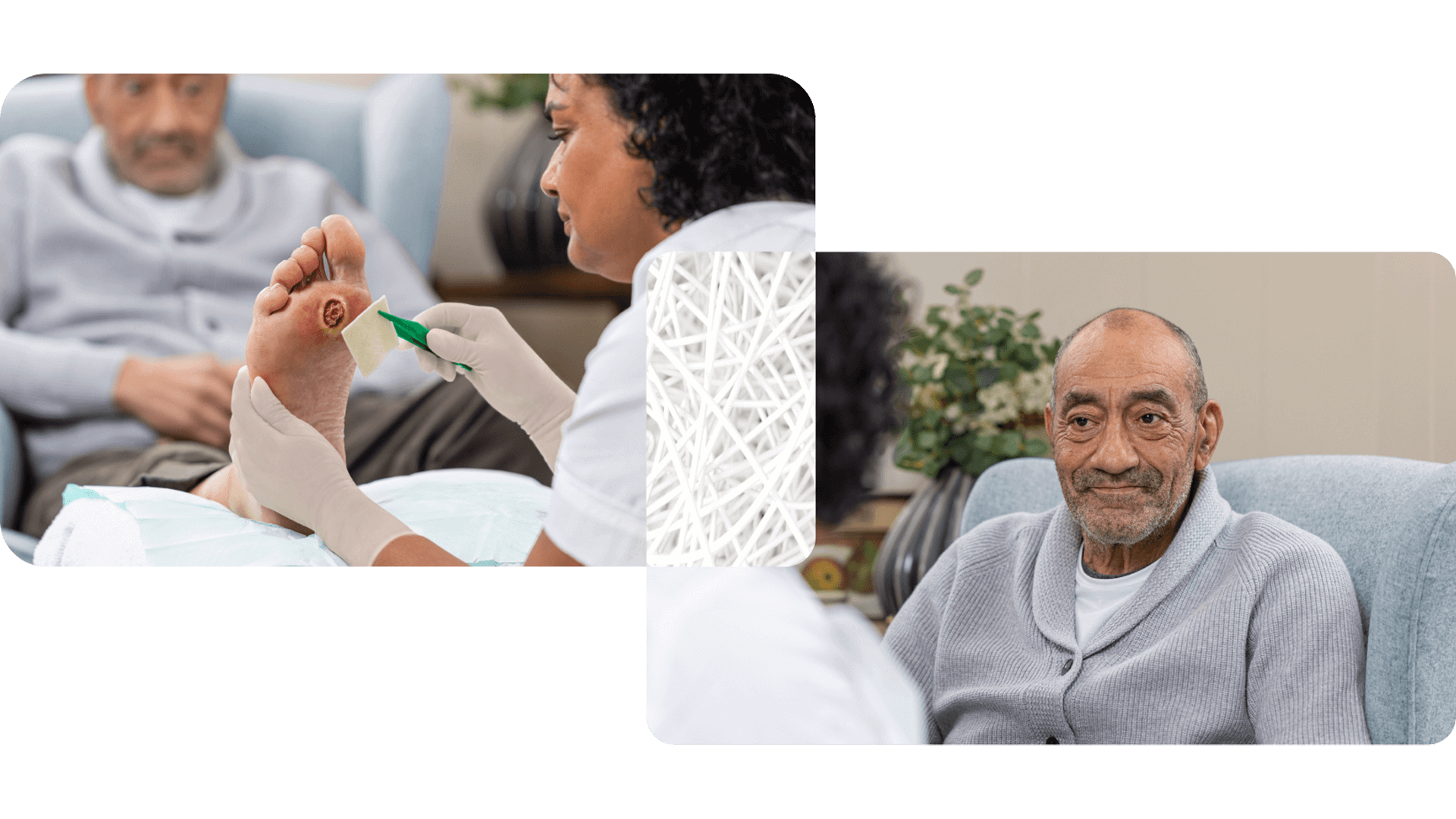 hidden1
hidden2
hidden1
hidden2
See one-piece removal.
Patients feel relieved.
Exufiber® stays intact during use and removes cleanly and easily in one-piece , so that you can see a wound bed without dressing residue or debris. Your patients feel relief that dressing changes may be quicker and less stressful.
98%
of clinicians reported patient comfort as 'good' or 'very good' for Exufiber®
Rated Exufiber® as 'easy' or 'very easy' to remove in one piece
hidden1
hidden2
hidden1
hidden2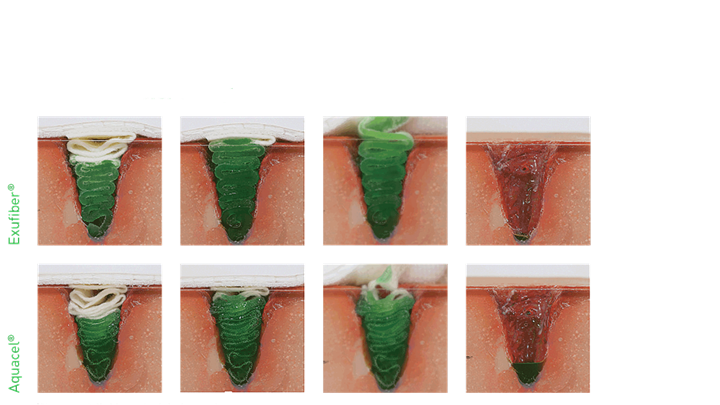 Proven transfer ability
Using a cavity model to simulate fluid transfer capability, Exufiber® demonstrated better fluid transfer capability than Aquacel® with less fluid in the cavity when the dressing was removed.

See the transfer of exudate.
Patients feel comfort.
Exufiber® dressings efficiently* transfer exudate from the wound bed , to the secondary dressing. They can be left in place for up to seven days**, allowing undisturbed healing , . You will see less pooling , and a more optimal environment for healing. Meaning your patients may feel more comfortable and confident.
hidden1
hidden2
hidden1
hidden2

See a cleaner wound bed.
Patients feel less anxious.
Exufiber® promotes autolytic debridement, helping to break down slough , and reducing the need for further intervention. You will see a wound bed ready for healing and your patients may feel less pain and anxiety at dressing change.
Locks in up to
23%
More***
of the exudate absorbed than Aquacel® Extra™ .
hidden1
hidden2
hidden1
hidden2

See wound progression.
Patients feel reassured.
Biofilm is presnt in all chronic, non-healing wounds . Exufiber® Ag is proven to be superior in reducing biofilm**** bacteria in vitro and prevent reformation in vivo , .
This means you can see a wound heading in the right direction. Your patients feel reassured their wound is being supported to heal.
hidden1
hidden2
hidden1
hidden2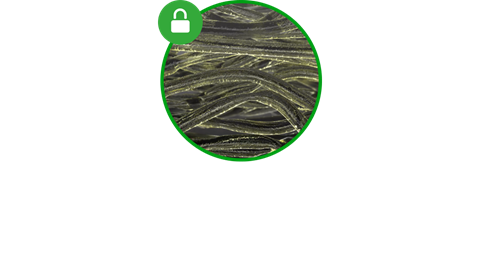 Exufiber with next generation Hydrolock technology
Unlike traditional gelling fibres, Exufiber® dressings utilise Hydrolock® technology, a non-woven material
created from uniquely modified polyvinyl alcohol (PVA) fibres. These tightly packed fibres form a fibrous structure able to transfer exudate , and maintain integrity, even when saturated.
hidden1
hidden2
See how it works
-/-
Hydrolock technology
See how our next generation Hydrolock technology effectively addresses the challenges of highly exuding wounds.

Fluid transfer simulation
See how Exufiber® transfers fluid in comparison to a competitor dressing.
Efficient* transfer of exudate
Paolo Alves presents case studies demonstrating efficient transfer of exudate in cavity wounds.

Supports a cleaner wound bed
Paolo Alves presents case studies on how to support a clean wound bed.
Prevents biofilm reformation
Paolo Alves presents case studies demonstrating prevention of biofilm reformation.
Exufiber® Ag+ in action
See how Exufiber® Ag+ is proven to kill a broad range of pathogens.
hidden1
hidden2
Find out more about the Exufiber range
hidden1
hidden2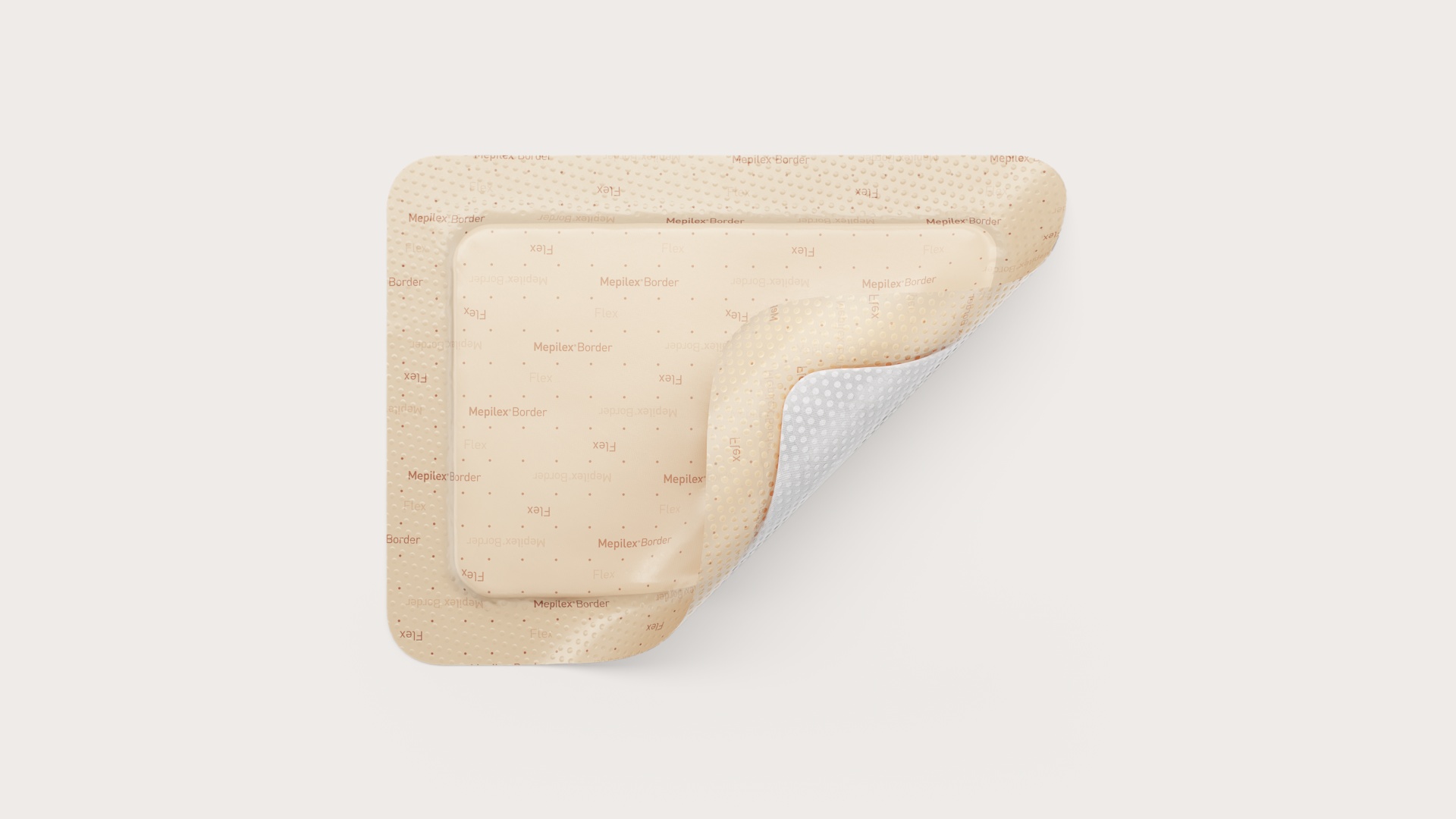 The perfect combination
Mepilex® Border Flex is the recommended secondary dressing for the Exufiber® range.
It combines innovative Flex Technology with our proven Safetac® Technology, for a secondary dressing that stays on and uniquely conforms.