Gelling fibre dressing
Exufiber
Gelling fibre dressing with advanced fluid retention for highly exuding wounds
-/-
Exufiber gelling fibre dressing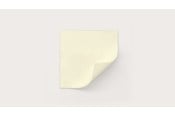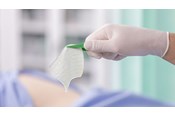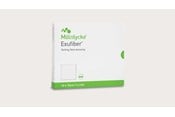 Exufiber® is a sterile nonwoven gelling fibre dressing. It's versatile, so you can use it to treat a wide range of highly exuding and cavity wounds, such as leg and foot ulcers, pressure ulcers and surgical wounds. When Exufiber comes into contact with wound exudate, it transforms into a gel. The gel helps support a moist wound healing environment. And it stays in one-piece so you can remove it easily when you change the dressing .
Exufiber has a high absorption and retention capacity , reducing the risk of leakage and maceration. You can use Exufiber in combination with Mepilex® Border all-in-one bordered foam dressings.
Superior fluid retention capacity compared to other gelling fibre dressings
Less risk of leakage and maceration
Enables a moist wound healing environment
Easy one-piece dressing removal which may save time and potentially help patient comfort
Combining Exufiber and Mepilex Border all-in-one dressing, with Safetac

®

creates a unique treatment option for highly exuding wounds
hidden1
hidden2
Further product information
When to use Exufiber
Exufiber can be used for many types of exuding wounds, such as leg and foot ulcers, pressure ulcers, partial-thickness burns, surgical wounds, donor sites, malignant wounds.
How to use Exufiber
See these easy-to-follow instructions for using Exufiber.
hidden1
hidden2
How Exufiber works
The mechanically secured fibres are made of a strong synthetic material that swells upon contact with fluid, locking it securely away. This gives Exufiber higher fluid retention rates compared to many dressings on the market .
hidden1
hidden2
Hydrolock technology – gelling fibre dressings reinvented
Exufiber is made using a patented processing method, with a different material from traditional gelling fibres. This is Hydrolock® Technology: locking in fluid and harmful bacteria and balancing the key features you expect in a gelling fibre dressing.
Viewed under a microscope, you can see that Exufiber is packed full of tightly entangled fibres that minimise the free space for fluid or exudate to flow, which in turn boosts the entire dressing's integrity. The result is excellent tensile strength for easy removal and superior fluid retention to minimise the risk of leakage and maceration.
Product details
| | | | |
| --- | --- | --- | --- |
| Ref. No | Description | RET (Pcs) | TRP (Pcs) |
| 603300 | Exufiber 5x5 cm | 10 | 40 |
| 603301 | Exufiber 10x10 cm | 10 | 60 |
| 603302 | Exufiber 15x15 cm | 10 | 60 |
| 603304 | Exufiber 2x50 cm | 5 | 20 |