Start recovery right
Using Risk Assessment
hidden1
hidden2
hidden1
hidden2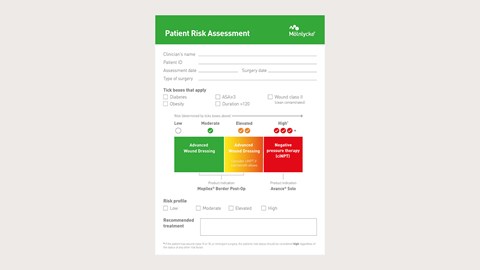 When risk changes, the patient's care should too
Inadequate post-operative care leads to increased surgical site infections (SSIs) and additional pain for high-risk patients. It results in slower recovery times, longer hospital stays and higher costs for healthcare services already under pressure.
At Mölnlycke, our aim is to give patients the best chance of recovery, without complication. Which is why we developed a post-operative risk assessment tool to support healthcare professionals identify and mitigate surgical risk factors and create tailored incision care treatment pathways for patients on an individual basis.
hidden1
hidden2
hidden1
hidden2
Mölnlycke's Risk Assessment tool: an evidence based tool
What is Risk Assessment and why is it needed?
The fundamental idea of risk assessment is to consider each individual patient's unique circumstances and characteristics. In doing so, through a simple but thorough evaluation, actions and interventions to reduce risk can be implemented, and subsequent outcomes measured.
hidden1
hidden2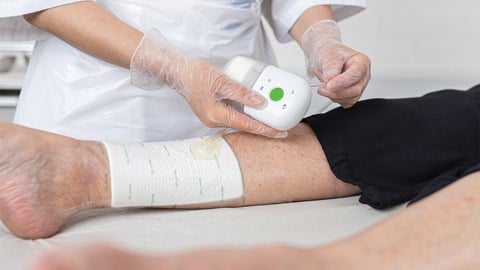 Benefits
While the identification of the obvious high risk patient may not require the use of an assessment tool, risk assessment tools will aid in identifying patients not so obviously at increased risk of SSC who may benefit from the application of advanced therapies such as ciNPT
To secure against habituated use of advanced therapies such ciNPT where there is unlikely to be clinical benefit
hidden1
hidden2
While there is unlikely to be one universal truth, we have identified those risk factors that are most frequently cited and evidenced as having independent predictive validity in risk of SSI. Further, we have considered a framework based on the six risk factors that provides relevant guidance in care of the incision site:
hidden1
hidden2
Top 3 individual risk factors:

1. Obesity
2. Diabetes
3. ASA

>

3
Top 3 procedure-related risks:

1. Surgical urgency
2. Incision class
3. Surgery duration
hidden1
hidden2
How was the Risk Assessment Framework developed?
hidden1
hidden2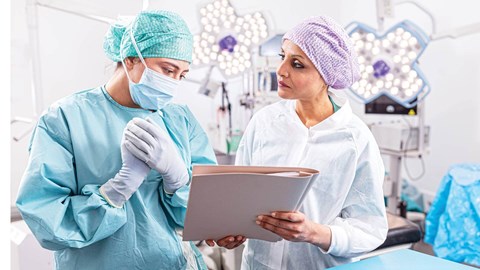 Studies indexed in PubMed were identified through the following search terms:
Surgical site infection
Risk factors
Surgical risk factors
Surgical site risk assessment.
A total of 1,059 abstracts were found, from which 20 validated surgical site risk assessment tools were identified. It is through an assessment of these tools that we developed the risk assessment framework.
For clarity and ease of use, we classify risk as being either:
Intrinsic (patient-related)
Extrinsic (procedure-related)
hidden2
Start recovery right with Mölnlycke
Get in touch to discuss how we can equip your team to start recovery right with the tools, training and products needed to manage Post-Op Recovery.