Single use negative pressure wound therapy system
Avance Solo
A portable battery powered single use negative pressure system, suitable for use in closed incision and chronic wound indications.
-/-
Avance Solo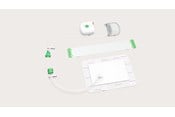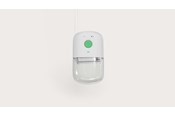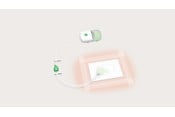 Featuring proprietary Controlled Fluid Management (CFM) technology, the Avance® Solo single use negative pressure system shares fluid management between an absorptive multi-layered dressing and a 50ml canister, reducing the potential for dressing saturation.
Sharing fluid management between an absorptive dressing and canister can reduce the frequency of dressing changes
Avance Solo NPWT system continues to deliver negative pressure to the wound site, even with low to moderate amounts of fluid saturation in the dressing
If there is a problem we want you to know, Avance Solo features both audible and visual alarms so therapy can be restored in an efficient timely manner
Avance Solo Border dressings Safetac® adhesive has been proven to minimise trauma to wound site and surrounding skin upon dressing removal
-125mmHg continuous negative pressure
hidden1
hidden2
Further product information
When to use Avance Solo
Avance Solo single negative pressure system is suitable for use on low to moderately exudating chronic, acute, traumatic and dehisced wounds, ulcers (such as diabetic, venous or pressure), surgically closed incisions, flaps and grafts.
How to use Avance Solo