Heel boot for preventing pressure ulcers
Mölnlycke Z-Flex Heel Boot
Fluidised heel boot for offloading pressure to help prevent and manage heel pressure ulcers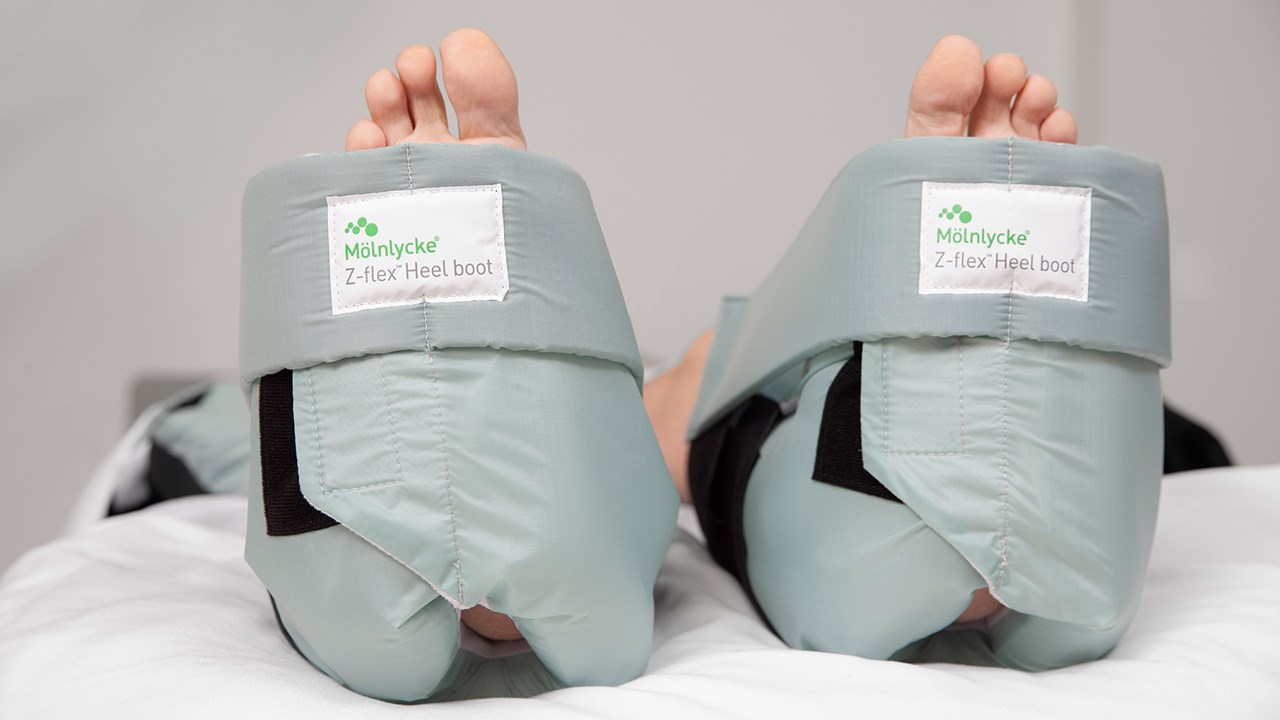 Mölnlycke Z-Flex fluidised heel boot
After the sacrum, the heel is the second most common site for pressure ulcers . The heels are particularly vulnerable to pressure ulcers due to the anatomical shape of the calcaneus and the lack of subcutaneous fat and muscle combined with poor perfusion . The Mölnlycke® Z-Flex® Heel boot can help prevent and manage pressure ulcers – as part of a comprehensive pressure ulcer management protocol - by offloading the heel and relieving pressure.
The Z-Flex Heel boot includes positive air displacement and a fluidised positioner to fully offload the heel and redistribute pressure over the Achilles. An integrated air chamber also helps support the lower leg and prevent overextension of the knee. The foot position is adjustable via ankle positioning straps so you can customise the position and easily reposition, according to each patient and situation.
The Z-Flex Heel boot is easy to use, with a built-in gate for quick access to inspect the heel without the need to remove the device.
Adjustable shin straps to accommodate different leg sizes
Fully offloads the heel and redistributes pressure over the Achilles
Integrated air chamber helps support the lower leg and prevent overextension of the knee
Built-in gate allows skin assessment
Facilitate use of sequential compression devices