Universal drapes
BARRIER aperture drapes
A wide range of impermeable drapes with a variety of apertures designed to meet different surgical needs
-/-
BARRIER aperture drape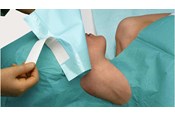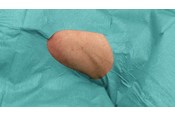 BARRIER® aperture drapes are available in a range of sizes and aperture shapes designed for different surgical needs. You can choose centred or off-centre aperture positions and non-adhesive or adhesive versions that are easy to fix in place. We also offer variable aperture drapes which can be adjusted to different procedures for maximum flexibility.
Our aperture drapes are absorbing all over and completely impermeable to support infection control.
Variety of aperture shapes and sizes to suit different procedures
Impermeable materials help prevent microbial transfer
Absorption over the entire surface
Folded and packaged for easy, aseptic application by one person
Can be included in Mölnlycke

®

Procedure Trays to support OR efficiency
hidden1
hidden2
Further product information
When to use BARRIER aperture drape
You can use aperture drapes for a variety of procedures such as ophthalmic surgery and minor surgical interventions.
How to use BARRIER aperture drape
Draping instruction for BARRIER variable adhesive drapes, sterile 706620 and 706630, Mölnlycke Procedure Tray component 970662 and 970663.
-/-
hidden1
hidden2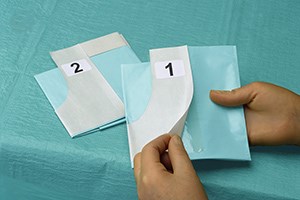 Remove the release paper from drape 1 and drape the patient.
hidden1
hidden2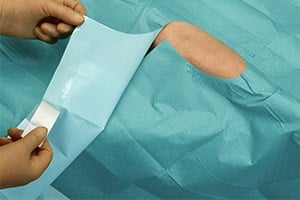 Remove the aperture and the edge release paper from drape 2.
hidden1
hidden2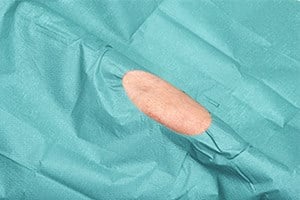 The aperture size is variable from 0-20 or 25cm.
hidden1
hidden2
Drape the patient with the flexible aperture.
Product details
| Ref.No. | Description |
| --- | --- |
| 706610 | Adhesive aperture drape 100x125 cm, 11 c |
| 706620 | Adhesive variable aperture drape 50x75 c |
| 706630 | Adhesive variable aperture drape 75x100 |
| 708840 | Adhesive aperture drape 120X150 cm, ap |
| 708850 | Adhesive aperture drape 150X180 cm, ap |
| 708860 | Adhesive aperture drape 200x240 cm, ap 1 |
| 708870 | Adhesive aperture drape 200x280 cm, 15 c |
| 904622 | Adhesive aperture drape 45x75cm |
| 906540 | Adhesive epidural drape 60x75 cm, 6x9,5 |
| 906542 | Adhesive aperture drape 75x90cm |
| 906544 | Aperture drape 50x60cm |
| 906693 | Adhesive aperture drape 50x60cm |
| 935569 | Adhesive aperture drape 120x150 cm, 5x7 |