Event
WUWHS Hybrid, Abu Dhabi, 1-5 March 2022
The WUWHS (World Union of Wound Healing Societies) 6th World Congress, taking place from 1-5 March 2022.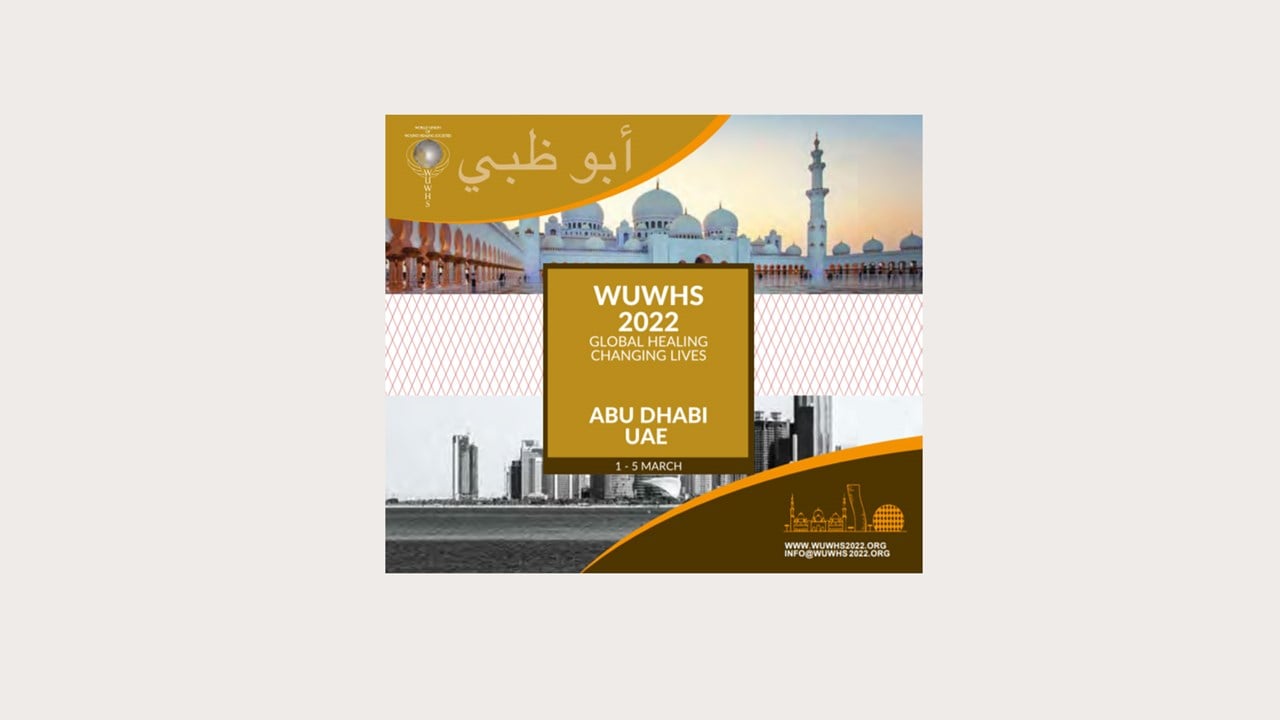 Because this event is moving forward to replace the postponed WUWHS event in 2020, the event will adopt a physical and online hybrid format.
The theme for the 2022 event is: 'Global Healing. Changing Lives'. As the world has embraced change in both reality and the digital world, the theme is ideal for showcasing how our solutions and approaches are changing. WUWHS provides a platform for sharing our digital solutions and the abundant online educational opportunities that are part of the Mölnlycke Advantage programme.
Mölnlycke at WUWHS
Mölnlycke will host three symposia and two workshops in the official programme.
Mölnlycke is the main sponsor of the event. Commanding a 150-square-metre booth and will be located in the main hall with direct access to the symposium rooms. The booth will feature clear stations that display wound indications – Chronic Wounds, Prevention and Incision Care. In addition, we offer the visitors to 'take a step into our learning Hub', featuring our Digital Solutions and Mölnlycke Advantage.

Mölnlycke Innovation area - at the Hive
The Hive: Connect. Create. Collaborate.
Along with symposia and workshops we will offer an Innovation area called The Hive, which offers us a lot of new opportunities.
This area is specifically designed as a welcome lounge where we can meet our customers over a cup of coffee, discuss challenges and seek out solutions by working together and sharing experiences.
The Hive features auditorium seating for approximately 80 people where we will have an impressive programme of sessions for all our customers to attend.




Congress Venue – ADNEC



Abu Dhabi National Exhibition Centre (ADNEC) is one of the most modern conference and exhibition centres in the world. With journey times of only 20 minutes from Abu Dhabi International Airport and just one hour form Dubai, access to ADNEC couldn't be easier.
Read more about the event, and the scientific programme and for registration visit the registration page.
More information about Mölnlycke´s participation will follow shortly.