hidden1
hidden2
Designed for treatment, optimised to prevent
– same dressing for both treatment and prevention
hidden1
hidden2
hidden1
hidden2
hidden1
hidden2
Designed for treatment
Requiring active monitoring and management, pressure injuries are very time consuming, especially for nurses with large numbers of patients to care for and long to-do lists.
The dressing durability , anatomical shape, and Safetac gentle adhesion technology can help the dressings stay in place for several days, reducing the frequency of dressing changes. Proven, effective and easy to implement dressing options are essential.
90.6% of deep tissue injuries were prevented from deterioration in a US study using Mepilex Border Sacrum and Mepilex Border Heel dressings .
Optimised to prevent
The prevention of pressure injuries is vital to improving patient care and reducing the pressure on hospitals.
The dressings are anatomically shaped, helping them to fit and stay in place around areas prone to pressure injuries, resulting in up to 5 times less pressure injuries when used in addition to standard prevention protocols, according to clinical studies .
Mepilex Border Sacrum and Mepilex Border Heel are the only dressings engineered with Mölnlycke's Deep Defense® technology – strength in the patient sliding direction and flexibility in the other. This is proven to protect against extrinsic factors such as pressure, shear and friction that cause pressure ulcers .
Download the brochure
hidden1
hidden2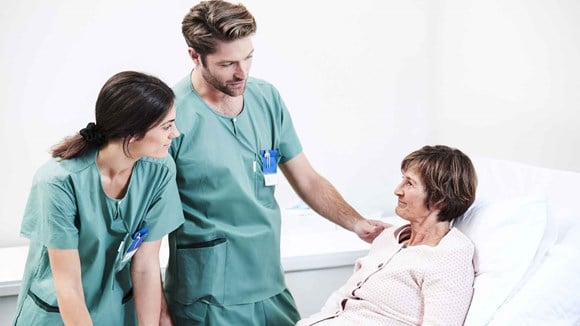 Pressure injuries are a pain.
Pressure injuries are painful and embarrassing for patients, affecting their independence and quality of life . Pressure injuries are one of the most hospital acquired conditions affecting up to 23% of hospital patients .
Today we face approximately 58 million pressure injuries complications from which result in the deaths of 60,000 people every year in the US alone .
Individuals with pressure injuries have a 4.5x greater risk of death than persons with the same risk factors but without pressure injuries .