Surgical wound
healing HUB
Dive deeper into experts'
opinion and global consensus
on incision care
hidden1
hidden2
Interview series The Cut by Mölnlycke
How can we reduce complications from surgeries? Listen to experts talk about how to improve surgical wound healing outcomes in our new YouTube interview series, hosted by Dr. Kylie Sandy-Hodgetts.
Remember to subscribe not to miss any new episodes!
hidden1
hidden2
-/-
Ep 7. RN, MSc. Wound Specialist Nurse, Jane Hampton
What are the challenges in care in a community care setting?
Ep 6. Prof. Dr. Sebastian Probst
Why is it important to educate the patient when it comes to surgical wound management?
Ep 5. Dr. Philippe van Overschelde
How can you effectively follow up patients after discharge?
Ep 4. Dr. Philippe van Overschelde
Clinicians experience of an approach to dressing change protocol

Ep 3. Pam Morey
A nursing experience going from conventional to advanced dressings
Ep 2. Prof. Tom Wainwright
Enhanced recovery after surgery program and ERAS® protocols
Ep 1. Dr. Dale Edgar
Increasing patient mobility after surgery
hidden1
hidden2
hidden1
hidden2
Consensus reports
Experts driving global change
To drive change, there needs to be consensus on what direction to go. In the past two years, several consensus meetings have been organised, with surgeons discussing incision care in general and dressing change protocols and dressing requirements. The discussions of each meeting are summarised in consensus reports.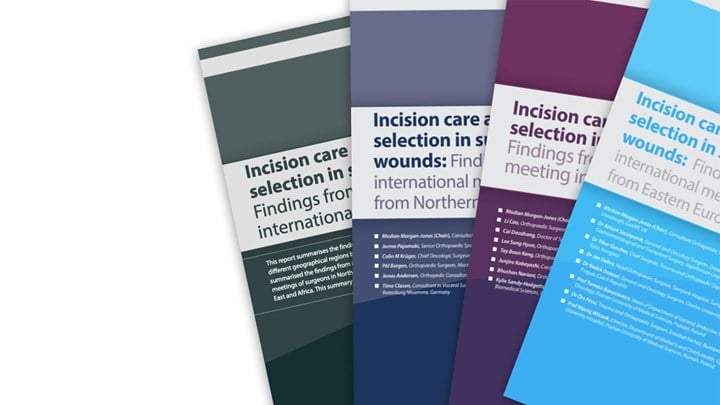 hidden1
hidden2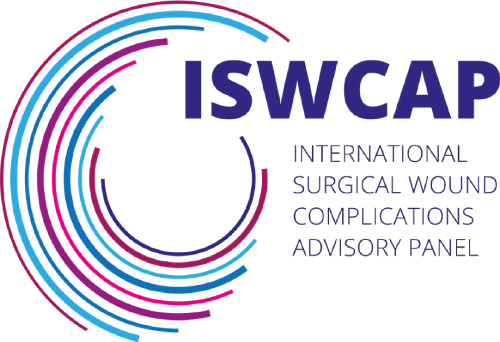 ISWCAP: The International Surgical Wound Complications Advisory
Panel's vision is to reduce the occurrence of surgical wound complications across the world through advocacy, education, risk identification and improved clinical management.

Enhanced Recovery After Surgery: ERAS' mission is to develop peri-operative care and to improve recovery through research, education, audit and implementation of evidence-based practice. Since recently, ERAS collaborates with ISWCAP on the mission to improve incision care.
hidden1
hidden2
Meeting reports and symposias
hidden1
hidden2
Watch the recording of one of the presentations from the Mölnlycke symposium at EORNA 2022, where Rhidian Morgan-Jones, orthopaedic surgeon from the UK, talks about Dressing Consensus: Risks & Choices.
hidden1
hidden2
You can download the full meeting report from the symposium at EORNA 2022, including also summaries of the presentations from researcher and opinion builder Dr. Kylie Sandy-Hodgetts and surgeon Leena Berg.
hidden1
hidden2
At the WUWHS 2022 Congress, a workshop was organised on the topic "Surgical incision care – negative pressure wound therapy and advanced dressings".
hidden1
hidden2
hidden1
hidden2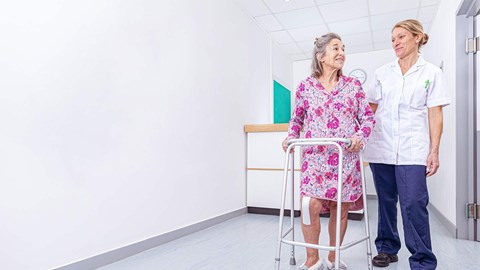 Let´s improve surgical wound healing outcomes together
Would you make a change if you knew there was one thing that could improve patient outcome after surgery? If you are the one making the incision, you should know how much the dressing impacts healing and positive outcomes.