Turning and positioning system
Mölnlycke Tortoise Turning and Positioning System
Support for safe patient handling and positioning
-/-
Mölnlycke Tortoise Turning & positioning system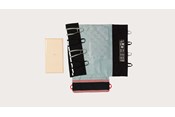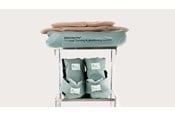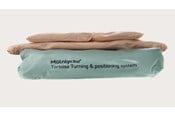 The Mölnlycke® Tortoise® Turning and Positioning System is a unique system that enables you to handle and turn patients safely, while also acting as a support surface. Its enveloping structure redistributes pressure away from sensitive tissue areas, helping to prevent pressure ulcers.

Tortoise is designed to stay with the patients throughout the continuum of care, providing sustained protection. It can be used on harder surfaces in the OR and imaging department, as well as on beds, helping to prevent pressure ulcers earlier in the patient journey, while also saving on the cost of special support surfaces.
The low-friction mat, with reinforced handles, makes it easier for you to reposition patients safely with less physical exertion. It also takes less effort to move patients from one surface to another, so there is less need for patient lifting. Colour-coded ergonomic handles on both sides, pictogram instructions and body positioning outlines on the mat make the system easier for caregivers to use.
The Tortoise system can be used alongside the Mölnlycke® Z-Flo™ Fluidised Positioner, which can uniquely conform to and support the patient's body, holding them in the desired position for longer, reducing the frequency of repositioning.
Unique enveloping structure redistributes tissue pressure, helping to reduce the risk of pressure ulcers
Design approved for imaging and OR settings, offering continuous support through the patient journey
Low-friction mat requires less force to handle patients, reducing the injury risk for caregivers
Tortoise can be used with existing surfaces, reducing the need for overlays and specialty beds
Enhanced support for lateral transfer reduces the need for lifting during patient transfers
hidden1
hidden2
Further product information
hidden1
hidden2
How to use Mölnlycke Turning & positioning system
hidden1
hidden2
Listen to Chenel Trevellini, MSN, RN, CWOCN, talk about Mölnlycke Tortoise Turning & positioning system.