PRESS RELEASE
Zlatko Rihter assumes position as President and CEO of Mölnlycke
November 30, 2020
Today, Zlatko Rihter assumes his position as President and CEO of Mölnlycke.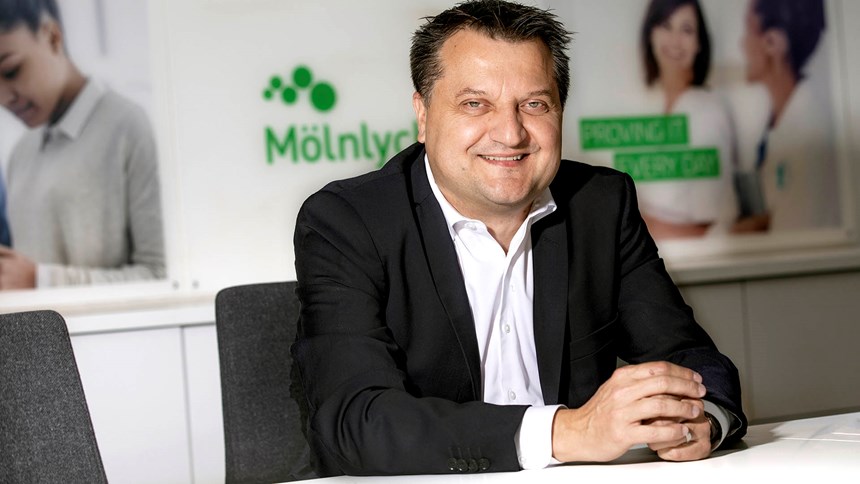 He replaces interim CEO Barry McBride who reassumes his role as Executive Vice President Gloves, Antiseptics and Global R&D.
Zlatko Rihter has extensive experience from the healthcare sector after having spent more than 20 years within the industry. Prior to joining Mölnlycke, he was President and CEO of Sweden-based CellaVision, a world-leading provider of digital solutions for medical microscopy in the field of hematology, listed on Nasdaq Nordic.
Previous positions include EVP Sales & Marketing at ORIGIO, as well as President GBU Chronic at Gambro and Director Patient Handling Product Division at ArjoHuntleigh.
For further information, please reach out to Jenny Johansson, Director Corporate Communications, +46 739 412923 or jenny.johansson@molnlycke.com.
About Mölnlycke
Mölnlycke is a world-leading medical products and solutions company that equips healthcare professionals to achieve the best patient, clinical and economic outcomes. We design and supply products and solutions for use in wound treatment, pressure ulcer and infection prevention and surgery.
Mölnlycke employs around 8,000 people. The company headquarters are in Gothenburg, Sweden and we operate in more than 100 countries worldwide. Since 2007, the company, is part of Investor AB, an engaged owner of high-quality, global companies which was founded by the Wallenberg family in 1916. For more information, please visit www.molnlycke.com.