BLOG
Undisturbed wound healing - why it is so important
June 30, 2020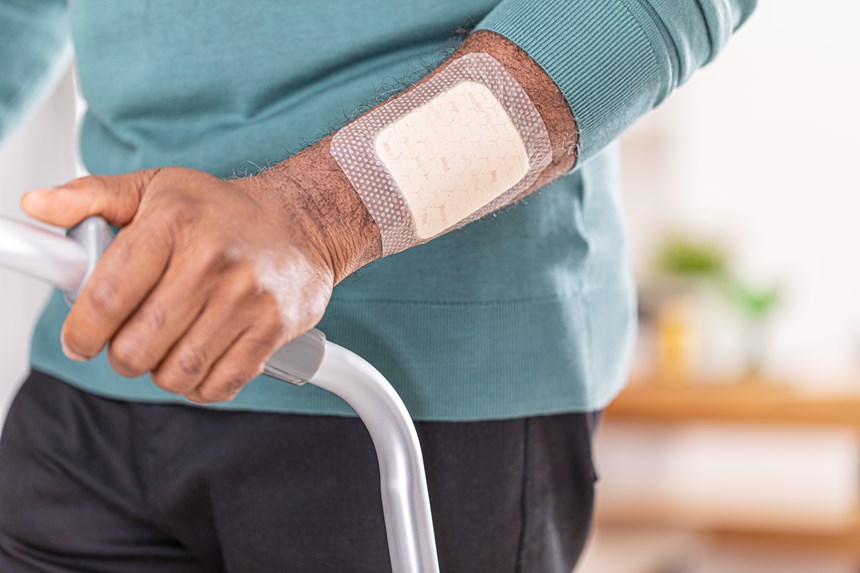 In recent years phenomenal advances have been made in the technology of wound dressings, resulting in an absolute plethora of dressing selection for the clinician. Over the years, the complexity and variety of dressings have progressed to the expectation that they will support the principles of moist wound healing and reduced trauma to the wound. However, traditional dressing practices such as gauze wet to dry dressings continue to be the norm in certain areas. These practices cause trauma to the wound and peri wound with non-selective debridement and skin denudation, also requiring frequent dressing changes. Thus, counteracting any benefits of advanced dressing products.
Mepilex Border Flex with Safetac® technology have provided clinicians with a resource to leave wounds undisturbed thereby supporting the physiological process of wound healing. Since British Researcher George D Winter (1962) introduced us to the notion that accelerated wound closure is due to moist wounds healing faster than dry wounds,(1) wound management practices have concentrated on trying to establish and maintain the equilibrium of moist wound management principles.
A number of factors influence wound healing, including; wound temperature, pain, co-morbidities, medications and nutritional status. Frequency of dressing change has a large impact on the healing of the wound. Opening the dressing to either cleanse or inspect the wound alters the wound bed temperature especially in an air-conditioned environment. In such cases, where the ambient room temperature can sit anywhere between 18 – 24 degrees Celsius, the wound can dry out.
The wound also needs to be free of debris to progress through the recognised process. Autolytic debridement is a natural occurrence in all wounds and plays an important role in reducing debris in the wound. Autolytic debridement, although considered a slow process, can be gentle and pain free for shallow wounds and is dependent "upon the activity of leukocytes and the presence of endogenous proteolytic enzymes within wound fluid and is thus dependent on the local wound environment, in particular the state of wound hydration but also wound temperature, pH and enzymatic co-factor availability" (2).
To maintain an environment suitable for fibroblast activity the wound bed must be kept at or close to body temperature, even a deviation of 2 degrees can affect the chemical processes involved. Wet to dry (Saline soak) dressings maintain a standing within wound management even with current advancements. Wet to dry dressings are typically ordered TDS or QID. You apply saline soaked gauze (usually at room temperature) WET and remove it 4-6hrs later DRY, to facilitate mechanical debridement. It does nothing for regeneration of granulation, it causes pain to the patient and trauma to the wound and peri-wound areas. Also, frequent dressing changes expose the wound to reduction in temperature and, in some cases, it can take up to 4 hrs to regain the pre-removal temperature which facilitates fibroblast activity and autolytic debridement.
Leaving the wound covered with an appropriate dressing such as the Mepilex Border Flex with Safetac® technology with Safetac® technology by Mölnlycke, can contribute to maintenance of warm, moist wound healing. Autolytic debridement leads to increased fibroblast activity and granulation tissue formation thus advancing the wound through the recognised wound healing pathway of inflammation, proliferation, epithelialisation and wound closure.
References:
1. Winter, GD. Formation of the Scab and the Rate of Epithelisation of Superficial Wounds in the Skin of the Young Domestic Pig. Nature. 1962; 193:293-294.
2. Vowden P. (2004). Autolytic Debridement. In: Téot L., Banwell P.E., Ziegler U.E. (eds) Surgery in Wounds. Springer, Berlin, Heidelberg
hidden1
hidden2

Gordon Lonie
Clinical Nurse Specialist, Sheikh Shakhbout Medical City, Abu Dhabi, United Arab Emirates