BLOG
Management of highly exuding wounds
June 30, 2020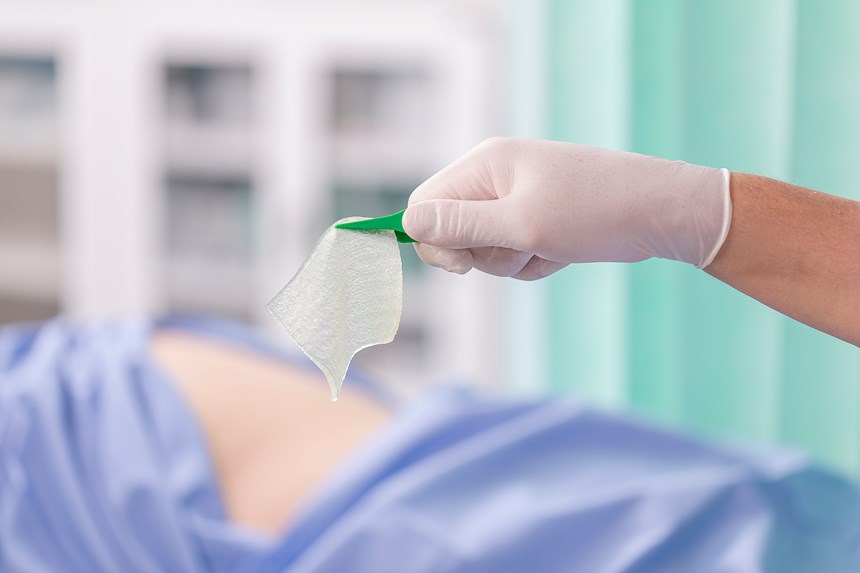 In my medical practice, as a podiatrist, I faced many obstacles and challenges in patient care. They come in a variety of areas— psychological, physical, and sociological.
One of the psychological problems that may increase the risk of depression is the length of time of wound healing. It can sometimes take months, increasing the patient's fear of amputation. A patient's psychological frame of mind can affect the delivery of the care plan and hinder the treatment options and recovery outcomes.
The wound condition can influence the quality of a patient's life—infected or not, foul odor, exuding/draining, and general appearance of the leg can contribute to a negative impact on the patient. These factors can also limit daily living options for the patient.
One of the problems I faced, which can delay "heal-ability," is a maceration of the wound edges. This happens because of the inability of the dressing to manage the exudate or the patient's inability to keep the dressing dry.
Recently, I managed to overcome this problem by changing to a dressing that better manages the exudate. This dressing is being supplied by Molnlycke Health Care and is called Exufiber Ag+. I saw dramatic results in a few days after applying the dressing. The wounds began healing faster because the new design allowed the edges of the wounds to contract in a healthy way by controlling the exudate much better. We saw a change in patients' acceptance of the treatment because they noticed a decrease in the frequency of changing the dressing. This resulted in less trauma to the wound and therefore better outcomes.
The quality of patients' lives matter. I have seen many patients pass away after the first amputation. Better wound management through the use of the Exufiber Ag+ makes a tremendous difference for the patients being treated.
hidden1
hidden2

Abdullah Saleh
Diabetic foot specialist, Doctor Soliman Fakeeh medical center, Jeddah, KSA.