Webinar On-demand
The concept of undisturbed wound healing
What has become increasingly important is the concept of undisturbed wound healing, which can be optimized by appropriate dressing choice and which can significantly improve wound outcomes. Selecting an appropriate dressing that does not cause trauma or disturb the wound bed is a key element of wound management. learn more about the concept of undisturbed wound healing through this webinar.
hidden1
hidden2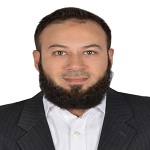 Dr. Majid Kareemuddin
Assistant consultant - Vascular surgery/
Diabetic foot and wound care specialist/ Clinical researcher/ International
speaker/EWMA certified in the diabetic foot, wound assessment, and pressure
injuries.